RepoAlliance.com
REPO ALLIANCE AUCTION
Thank you to all our REPO Alliance Auction donors & supporters. 100% of the proceeds are going to the lobbyist effort.

Please visit https://repo.buzz/repo-alliance-auctions to see what items are available on the auction.

If you would like to donate an item please complete this form and send to Bryanna Cox at membership@texasarp.org
OUR DONORS:
"We will do whatever it takes to get Repo Alliance to the amount needed to get the lobbyist working for our industry. "
Jeremiah Wheeler
"Thank you for giving us the opportunity to be part of this Great cause and partner with everyone in support of the Repo Alliance. Everyone is working so hard for our Industry and we are excited to be involved with such Dedicated and Committed Industry Professionals."
Andy Cameron
---
Kerasilk Color Basket of Goods & Services
Donated by Carlos Alvarrez & Tim Brown - Trademark Salon & Spa
Pit Boss Pro Series Mahogany Pellet Standup Smoker
Donated by Jeremy Cross - International Recovery Systems, Inc.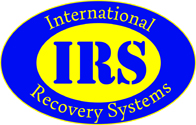 ---
7 nights stay at the Port Royal Ocean Resort in Port Aransas Texas
Donated by John & Stefanie Moul - Collateral Recovery Team
---
---
Guided Fishing by Weir Reel'N & 2 night stay at Gina's On Main
Donated by Gerri Gentry - Premier Recovery

---
---